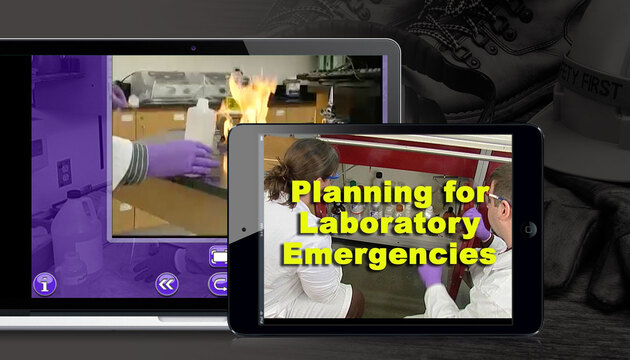 Planning for Laboratory Emergencies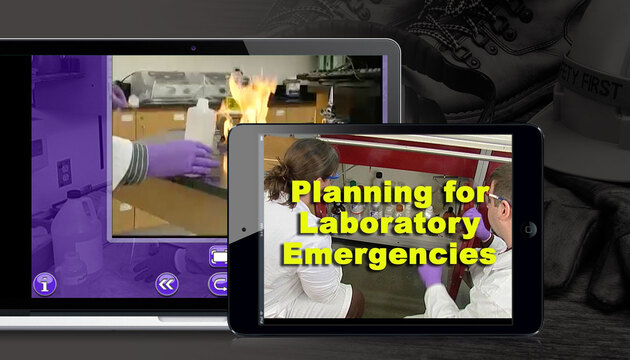 Description
MARCOM's interactive course on Planning for Laboratory Emergencies discusses how to minimize damage and prevent injuries if an emergency should occur. A caustic acid hose has just erupted...an experiment has shown unexpected reactions... what should employees do to deal with these and other emergencies?
Employees need to know when and how they should act in an emergency situation. Areas covered in the course include the emergency plan, types of emergencies, alarms and warning systems, contacting outside agencies, evacuation, fires, explosions and chemical spills, and more.
Using a powerful combination of audio, full-motion video, text and colorful graphics, this course provides the most cost-effective safety and regulatory compliance training available today. The course is divided into a number of logical sections so information is easily understood... and retained. MARCOM's online courses come with a comprehensive and easy-to-use learning management system (LMS).
With this system you can establish your own training environment by setting registration requirements and defining log-ins, create curricula for various positions and departments, set up tests... and more. The system also tracks all employee activity and performance, including, which courses employees have taken, when the courses were taken, test scores, and other important data. This information can be accessed online as well as printed in hardcopy form.
Course Outline
This course discusses various types of emergency situations that can occur in a laboratory and how employees can be prepared to handle them safely. Upon completing this course, employees should: - Understand what is addressed in a company's Emergency Plan. - Know the steps that should be taken in dealing with any emergency. - Understand what should be done to clean up chemical spills properly. - Know how to use safety showers and eye washes correctly.